Unlimited dreams
1 minute(s) read
Because we know that when we care for each other and learn to give more, our society will be much more pleasant and peaceful, a non-profit organization was established in 1984.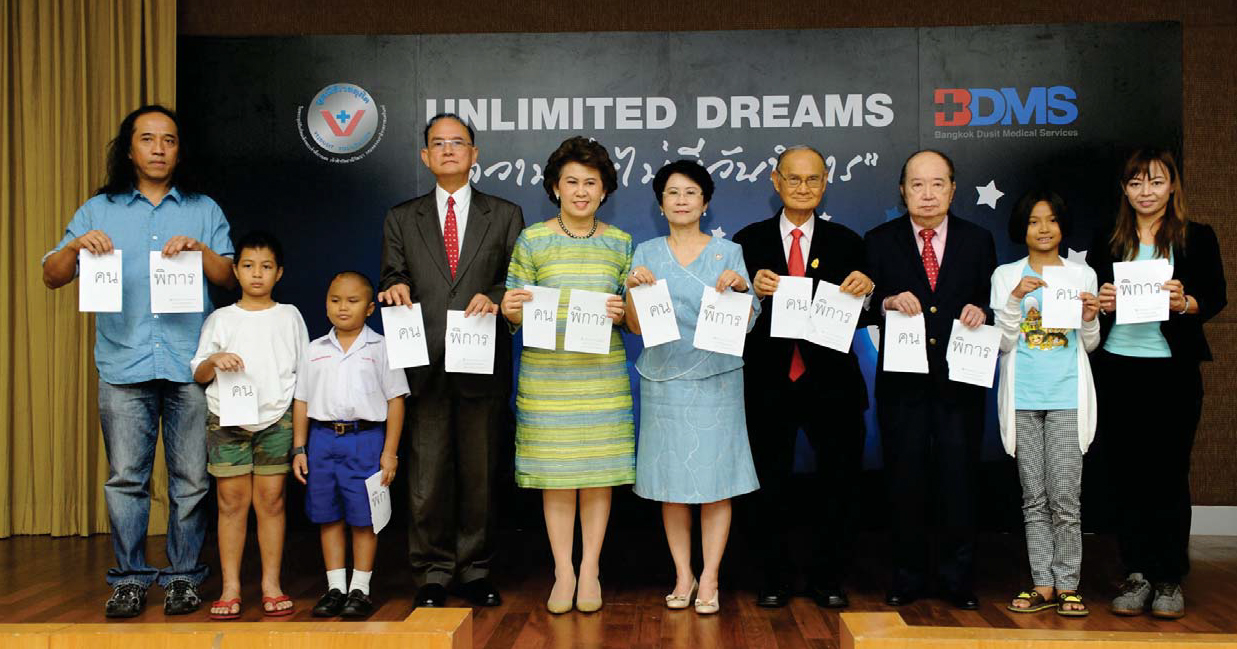 In 1999, the Vejdusit Foundation was patronized by Her Royal Highness Princess Galyani Vadhana Krom Luang Naradhiwas Rajanagarinda. For over 31 years, Vejdusit Foundation has helped Thai society through a range of activities, such as providing basic medical care and health education to the general public, donating medical and health care equipment, and raising funds to help those less fortunate all over Thailand.
"Unlimited Dreams" is the latest project by Vejdusit Foundation which aims to encourage children with disabilities to pursue their dreams with confidence, through creating a strong system of support that provides opportunities for this group of children from a young age.
Activities include creating a short film entitled "Unlimited Dreams" that helps to promote awareness of this group of children and how their dreams should not be limited because of their physical disabilities. The foundation will donate 1 Baht for every view and share of the film, to raise funds to support the children in terms of their education and career.
Vejdusit Foundation will strive to create activities for the less fortunate and encourage more "giving" in society, on the bases of compassion and morality, so that "the society's happiness can be maintained and sustained", a statement that became the foundation's vision and has been driving the organization forward.
Unlimited Dreams #1
Unlimited Dreams #2 (The Hero)
---
For more information :
Vejdusit Foundation
7th Floor, Building E, Bangkok Hospital 2 Soi Soonvijai soi 7, New Petchburi Road, Bangkok 10301
Tel: +662 310 3071 Fax: +662 310 3255